The 6.2.3 version of NSX for vSphere was released yesterday (June, 9th 2016). NSX is VMware's solution to virtualize network and security for your software-defined data center. NSX network virtualization decouples the network from hardware into a software abstraction layer which allows you to programmatically create, provision, and manage your networks.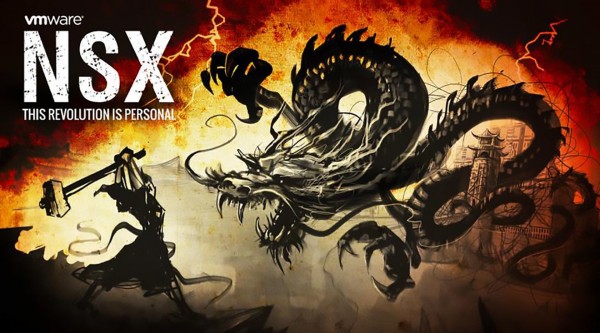 Although considered as a minor release, NSX 6.2.3 brings a lot of enhancements.
What's New in NSX 6.2.3?
NSX Hardware Layer 2 Gateway integration (a.k.a. Hardware VTEP support): expands physical connectivity options by integrating 3rd-party hardware gateway switches into the NSX logical network. The use cases for the hardware layer 2 gateways are migration of workloads and the integration of non-virtualized workloads (such as physical servers or security devices).
Edge Firewall SYN flood protection to protect VMs from North-South SYN-Flood attacks

Meant for transit traffic that goes through the edge to a VM (and doesn't end with to NAT or load balancing services)
Prevent DoS/DDoS attacks on applications
Increase security for public-facing workloads
Edge Appliances upgrade and redeploy behavior: improved availability with replacement Edge VMs deployed before upgrade and redeploy operations.
NSX Dashboard: simplifies troubleshooting by providing visibility into the overall health of NSX components in one central view, a new dashboard in the user interface displaying real-time status of the NSX platform.

SNMP support: configure SNMP traps for NSX events (system events related to hypervisors, controllers, edges and NSX Manager can be send as traps).
Distributed Firewall TFTP Application Layer Gateway (ALG), in addition to FTP, CIFS, ORACLE TNS, MS-RPC, SUN-RPC already present in 6.2.2
Central CLI enhancements with host health status and central packet capture.
New licensing model, with 3 different editions (Standard, Advanced and Enterprise): all existing customers that have bought NSX prior to this licensing change are automatically granted NSX Enterprise edition.
…but also:
Default VXLAN Port changed to 4789
NSX Edge on demand failover
Traceflow visibility through 3rd party network introspection services
NSX Edge DHCP enhancements: DHCP option for static route, PXE Boot, increase in DHCP pool
Enhanced Communication Chanel Health Checks
Flow Monitoring enhancement with live flow filtering
SSLVPN refresh on client support (support for Mac OS El Capitan) and security
Service Composer performance improvements
Guest Introspection support for Windows 10 (leveraging Microsoft WFP)
Distributed Load Balancing enhancements (still in Tech Preview)
Resources: NSX for vSphere 6.2.3 Releases Notes.