I'm proud to be part of the vExpert family since 2014. I maintain this page as a memo, with useful links and resources about the vExpert program.







The annual VMware vExpert title is given to individuals who have significantly contributed to the community of VMware users over the past year. The title is awarded to individuals (not employers) for their commitment to sharing their knowledge and passion for VMware technology above and beyond their job requirements.
You can apply for the vExpert program using 3 different paths:
Evangelist Path
The Evangelist Path includes book authors, bloggers, tool builders, public speakers, VMTN contributors, and other IT professionals who share their knowledge and passion with others with the leverage of a personal public platform to reach many people. Employees of VMware can also apply via the Evangelist path. A VMware employee reference is recommended if your activities weren't all in public or were in a language other than English.

Customer Path
The Customer Path is for leaders from VMware customer organizations. They have been internal champions in their organizations, or worked with VMware to build success stories, act as customer references, given public interviews, spoken at conferences, or were VMUG leaders. A VMware employee reference is recommended if your activities weren't all in public.

VPN (VMware Partner Network) Path
The VPN Path is for employees of our partner companies who lead with passion and by example, who are committed to continuous learning through accreditations and certifications and to making their technical knowledge and expertise available to many. This can take shape of event participation, video, IP generation, as well as public speaking engagements. A VMware employee reference is required for VPN Path candidates.
vExpert over the years
Note: I intentionally omitted previous years because I did not find enough information about vExpert for the years before 2012.
vExpert Resources
A public listing of current vExperts can be found in the vExpert Directory page.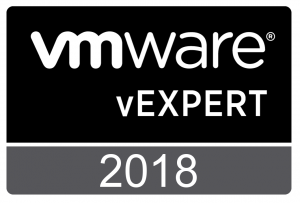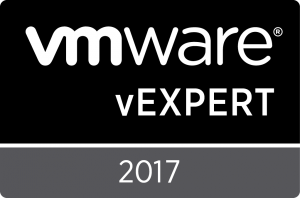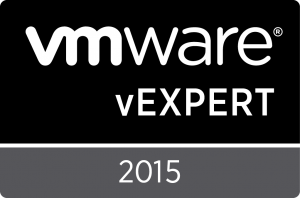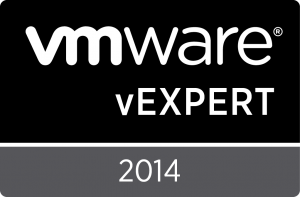 Medias resources
…and some legacy resources:
vExpert NSX
The vExpert NSX program is build upon the vExpert program. To apply you must be a current vExpert as well as evangelizing VMware NSX. There will be an application once per year for each of the sub-programs.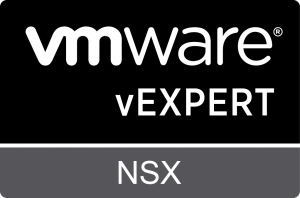 vExpert vSAN
The vExpert vSAN program is build upon the vExpert program. To apply you must be a current vExpert as well as evangelizing VMware vSAN. We will open applications once per year for each of the sub-programs.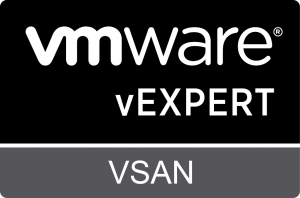 vExpert Cloud
The vExpert Cloud program is build upon the vExpert program. To apply you must be a current vExpert as well as evangelizing VMware Cloud. We will open applications once per year for each of the sub-programs.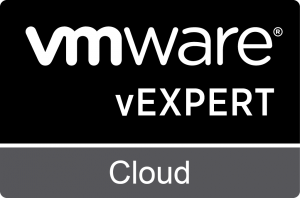 vExpert Pro
The idea behind the development of vExpert PRO program is to create a network of vExperts around the world who are willing to identify and recruit new vExperts in their local communities and be mentors for these new vExperts.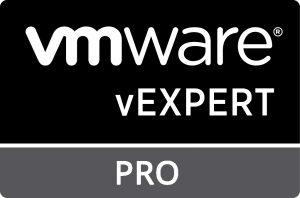 vExpert benefits
Besides the public recognition of being a vExpert and the benefits that VMware offers to that community (private forum, access to beta, etc.), some vendors grant additional benefits to vExperts, like free subscriptions, NFR licenses and so on.
Editor/Vendor
Description
Benefit!
Altaro
Free NFR key of Altaro VM Backup (unlimited edition) valued at €520, to back up your Hyper-V or VMware virtual machines.
Free Altaro VM Backup NFR license for IT pros
Aomei
AOMEI Free Not-For-Resale (NFR) licenses
AOMEI Free Not-For-Resale (NFR) Program
Catalogic Software
Contest to win a home lab with a pair of 2U servers with Intel CPUs and 32GB DDR4, a Cisco SG300-20 switch, a year of VMUG advantage & Eval Experience licenses, a NetApp FAS2020 3.6 TB Filer, a perpetual license to the Catalogic software and $300 cash to soup up the lab.
Contest is open to all current vExperts and NetApp A-Team members. Winner will be announced at VMworld 2015 and need not be present to win.vExpert fleece (program ended)
Contest finished.
ControlUp
ControlUp Free license
ControlUp Free license
DataCore
1 year free NFR License for DataCore's SANsymphony-V Storage Hypervisor Software. (program ended)
Link dead.
DataGravity
NFR license for non-production use of DataGravity for Virtualization - Essentials Edition in your home lab for up to 2 VMs without any feature limitations for one year
Free DataGravity for Virtualization NFR license
Devolutions
NFR Remote Desktop Manager & Password Vault Manager Enterprise license
Devolutions RDM License
HP
HP StoreVirtual VSA NFR licenses (3 years).
NFR HP StoreVirtual VSA
HyTrust
Free one-year KeyControl license for vSphere and vSAN Encryption

Free HyTrust KeyControl for VMware vExperts

ITDiversified
Free Sticker with vExpert 2015 badge (opened for US addresses only).
vExpert 2015 Sticker
Kemp
NFR License for LoadMaster VLM-2000.
LoadMaster NFR
Liquidware Labs
25 licenses VDI Essentials + 1 Flex-io server license - perpetual license
Send an email from company address along with date certified vExpert to sales [at] liquidwarelabs.com
Login VSI
A free (for non-commercial use) Login VSI Pro license (12 months, 100 user sessions).
Direct access to our support, product marketing and development team.
Login VSI VIP Program
Nakivo
FREE two-socket Not For Resale (NFR) license of NAKIVO Backup & Replication for your home or work lab.
Free NFR Licenses
for VMware Pros
Nexenta
NexentaConnect for VMware Virtual SAN 1-yr promotional license for up to 8 CPU Sockets.
NexentaConnect NFR
Opvizor
Opvizor predictive Analysis NFR license.
Opvizor predictive Analysis NFR
Pluralsight
Unlimited and free access to the entire Pluralsight training library for one year.
Pluralsight Free Annual Subscription
Proximal Data
AutoCache free trial. (program ended)
Link dead
Ravello
1,000 free CPU hours per month to run VMware ESXi labs or VMware workloads in AWS or Google cloud
Ravello Free Lab Service
Royal TS
Free NFR license for Royal TS/X.
Royal TS/X NFR
Runecast
NFR license of Runecast Analyzer
Runecast NFR (put vExpert as the company name)
Solarwinds
VMware vExperts are offered a free 6 months NFR/Demonstration license to Solarwinds Virtualization Manager. (program ended)
Link dead
Sonar
Sonar NFR license
Sonar NFR license (use promo code VEXPERT15)
StarWind
Free 12-month NFR licenses for StarWind V8 for Hyper-V and VMware that you can use for your home or work lab. (program ended)
StarWind V8 NFR
Symantec
Free 1 TB license of Backup Exec 15 Capacity Edition Lite to use in production or non-production environments (e.g. evaluation, demonstration or training purposes) along with 12 months of essential support.
FREE License of Backup Exec 15™ Capacity Edition Lite
Synergy (Mouse & Keyboard sharing software) NFR
Free NFR Copy
Synergy NFR
Tegile
vExpert fleece (program ended)
vExpert fleece
Thycotic
Free Secret Server Professional Edition (Enterprise Password Management) keys for 10 users for one year.
Link dead
Tintri
Tintri PUMA Polo Shirt (only open from Wednesday, May 6th to Friday, May 29th (program ended)
Tintri PUMA Polo Shirt
Veeam
Veeam is giving away NFR licenses for 2 sockets of Veeam Availabilty Suite 9.5 for your home or work lab (non-production use) without any feature limitations for 1 year. The license works for both VMware and Hyper‑V environments.
Veeam NFR
VMware
vCHS (vCloud Hybrid Service) free access for 30 days.
vCHS Access for vExperts
VSS Labs
Free vCert Manager NFR for Home Lab.
vCert Manager NFR
URL Shortener
vExpert URL Shortener with vexpert.me domain.
vExpert URL Shortener
Feel free to leave me a comment below or to mail me using the contact form !