Note: I posted an article about NSX Composer on VMware's Consulting blog, and I thought it would be interesting to share it here.
In dynamic cloud data centers, application workloads are provisioned, moved and decommissioned on demand. In legacy network operating models, network provisioning is slow and workload mobility is limited. While compute virtualization has become the new norm, network and security models remained unchanged in data centers.
NSX is VMware's solution to virtualize network and security for your software-defined data center. Inside NSX, the Service Composer is a built-in tool that defines a new model for consuming network and security services; it allows you to provision and assign firewall policies and security services to applications in real time in a virtual infrastructure. Security policies are assigned to groups of virtual machines, and the policy is automatically applied to new virtual machines as they are added to the group.
With NSX Service Composer, security services can be consumed more efficiently in the software-defined data center. Security can be easily organized by dissociating the assets you want to protect from the policies that define how you want to protect them.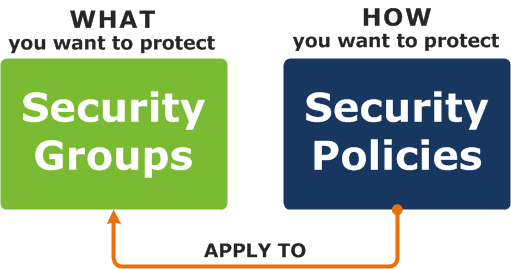 Possibilities around the NSX Service Composer are tremendous; you can create an almost infinite number of associations between security groups and security policies to efficiently automate the how security services will be consumed in the software-defined data center.
You can, for example, combine service composer capabilities and VMware vRealize Automation Center to achieve secure, automated, on-demand micro-segmentation. Another example is a quarantine workflow, where― after a virus detection―a virtual machine is automatically and immediately moved to a quarantine security group, whose security policies can take action, like remediation, strengthened firewall rules and traffic steering.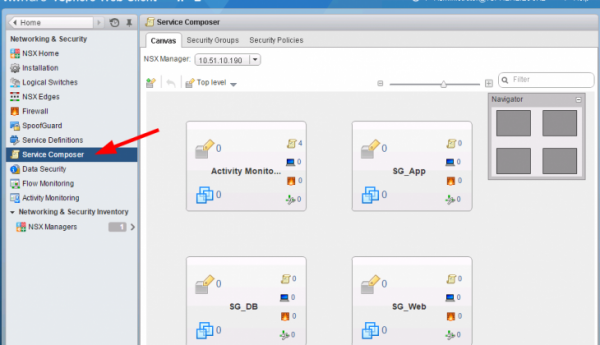 Read the complete article : Automating Security Policy Enforcement with NSX Service Composer.