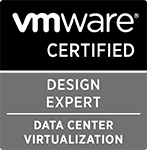 From the beginning of the program, VCDX holders bio and information have been inventoried and promoted on a VCDX directory page, which is the sole official and authoritative source.
As the number of VCDX's has grown, the page itself has grown and has become more of a challenge to manage and keep the information updated. After a few months of effort, a new official VCDX Directory with new capabilities and a new look is available : vcdx.vmware.com.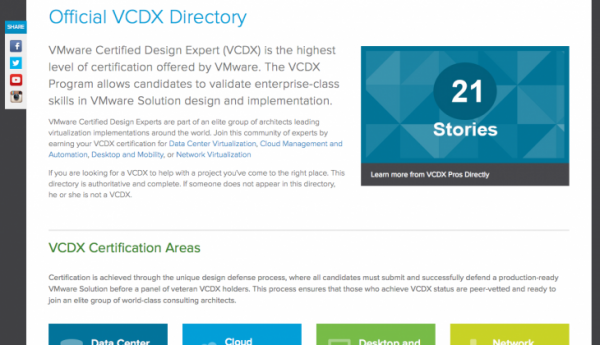 The new directory features include:
100% Self Service (

each expert can edit its own information)

Searching, Filtering, and Sorting

Allow customers and candidates to find experts from around the world for projects they may have

Filter by Location and/or VCDX Type and/or Languages Spoken

Sort results by First/Last name or VCDX number

Recognition Tags (mentor, panelist, etc.)
Highlighting VCDX type : a

bility to flag multiple VCDX holders

And much more!
The information about a VCDX holder is now presented under the form of a card.