VMware vRealize Automation 7.3 was released yesterday; although this is a dot release, it integrates many new features and improvements covering:
Out-of-the-box support for t-shirt sizing
Policy-based optimization of virtual machine placement
Lifecycle with new APIs available for installation and upgrade
REST APIs
High availability (automated failover of PostgreSQL and IaaS manager services, etc.)
New health service
New integrations (Puppet, Admiral)
Deeper integration for Azure (drag-and-drop Azure software components in the blueprint designer)
Features enhancements (ServiceNow, etc.)
…and much more! Check out the vRealize Automation 7.3 Release Notes for more information.
vRA + NSX
Beyond those, I would like to focus more on vRA + NSX enhancements for this 7.3 release. First and foremost, vRA 7.3 communicates now directly with the NSX REST API. Yup, no need for the NSX plug-in for vRO anymore. This brings a simplified compatibility matrix, but also streamlined deployment/configuration and an improved ease of troubleshooting.
NB: this doesn't mean that vRO will never be used anymore, it is still an area of investment for vRA/NSX extensibility.
What's new in vRA 7.3 regarding NSX integration?
Enhanced control of NSX-provisioned load balancers

Blueprint authoring: simple (default) load balancer, or customize it per-blueprint (all algorithms, persistence, ports, health monitors, and so on)
Day 2: add and edit virtual servers (and associated configuration)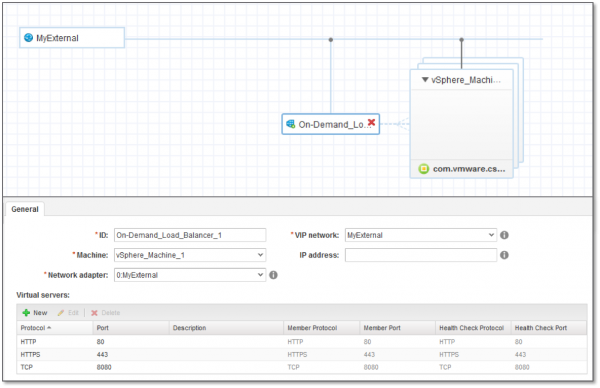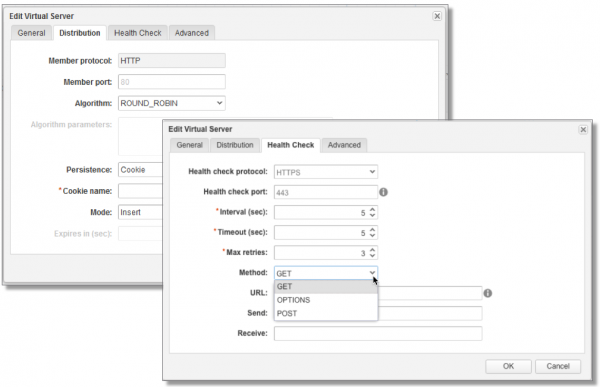 Enhanced NAT port forwarding rules

Blueprint authoring: on-demand NAT port forwarding rules can be configured during application design (rules prioritization, etc.)
Day 2: rules can be added, removed, and reordered after you create them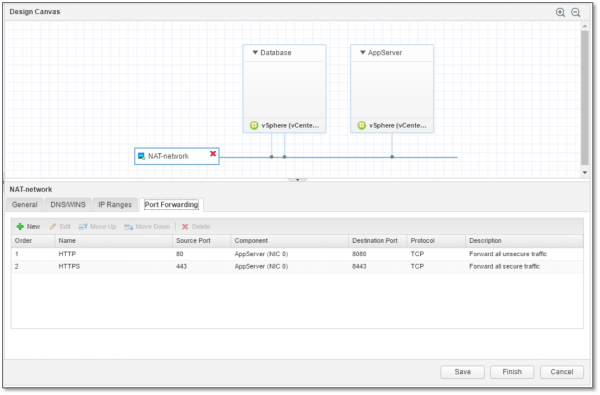 NSX security group and tag management

View active NSX security groups and tags
Add existing NSX security groups or tags to a running application
Disassociate NSX security groups and tags from applications
NSX Edge size selection

Able to specify deployment size for NSX Edge Services Gateway (ESG)
Configurable per-blueprint based on application needs or scale
Uses custom properties for size selection at request time
High availability automated for NSX Edge services

Edge high-availability mode in the blueprint provides high availability for all edge services to an application when it is deployed
Configurable per blueprint based on application availability needs
Use custom properties to determine high availability at request time
Adds high availability for ESG services (load balancing, NAT, firewall, etc.)
Again, everything above mentioned is covered by vRA native integration with NSX and doesn't rely on vRO anymore! 😉