Announced during the Pivotal SpringOne conference, NSX-T 2.1.0 is GA as of December 21, 2017.
Among new features and enhancements, you will find:
Load Balancing: to use logical load balancers, you must start by configuring a load balancer and attaching it to a Tier-1 logical router.

Inline and one-arm topologies are supported.
One load balancer can be attached to a T1 router.
NSX-T load balancer supports Kubernetes service or ingress resources.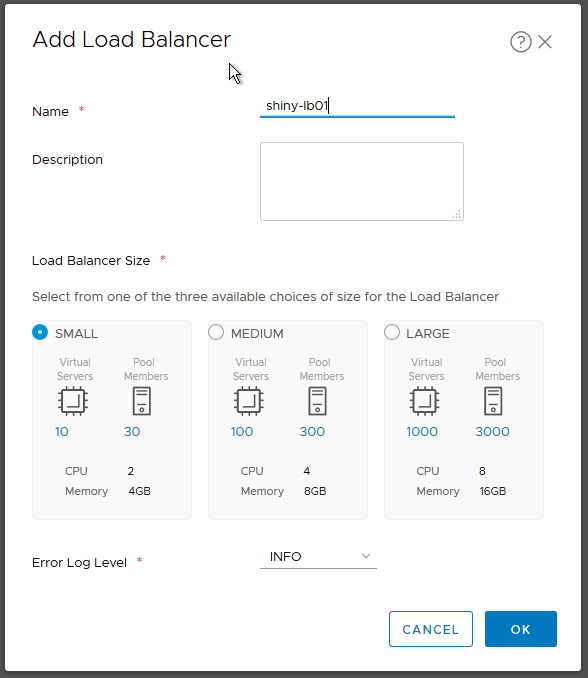 Pivotal Application Service Integration (PAS/PCF): integration with Pivotal Application Service 2.0 (CNI integration).
Pivotal Container Service (PKS): networking and security feature support for Pivotal Container Service.
Enhanced NSX-T dashboard, getting started workflow, and robust search and filter capabilities.
NB: please note that the degraded status in the dashboard is specific to my lab and doesn't reflect any issue in the product itself. I was changing a lot of the underlying network configuration during the redaction of this post.
This release brings NSX-T up to speed and I'm really excited to test it further, especially load balancing feature and the Kubernetes integration. The 1st upgrade I tested went smoothly (thank you upgrade coordinator!).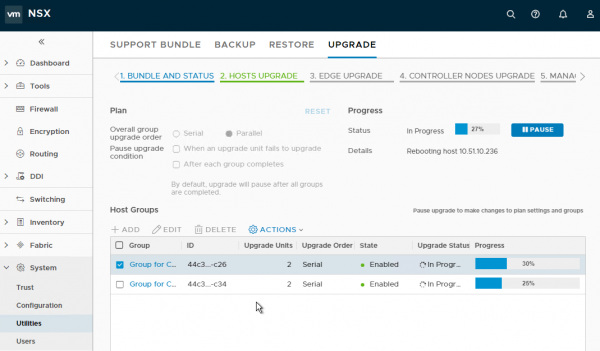 Stay tuned for more NSX-T posts in the near future! 😉