VMworld 2017 EMEA is already finished for some time, but I wanted to take a moment to thank the vBrownbag team for the opportunity to present a 12 minutes session on NSX API, Automation and Unicorns. Although the format is quite short, it was a great and rewarding experience!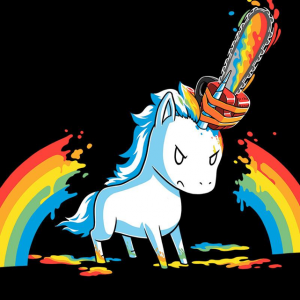 For the little story, I initially planned for a 30 minutes session when I submitted my abstract (below)…due to logistic and timing reasons, I ended up with a 12 minutes session:
Do you want to modernize your data center? NSX has introduced amazing new technology and is the perfect ally for network and security administrators. But what if you want more agility? Could you imagine drinking coffee and watching the network configuring itself? Consuming NSX through configuration frameworks like Ansible or scripting languages such as Python or PowerShell goes a step beyond the simple usage of the GUI and allow for introducing custom advanced logic and workflows. Automating your infrastructure allows you to increase productivity, reduce errors due to manual configuration mistakes and simplify processes.
The recording of my session:
I really really really don't like being recorded as I spot my language errors and my accent; but as they say, there is always room for improvement! I was even attacked by a fly when I was speaking, maybe she didn't liked my accent? 🙂
All vBrownbag 2017 TechTalks at VMworld 2017 were recorded (more than 120 sessions), and available as a playlist on Youtube. For those interested, I also shared my slides on Slideshare:
I really enjoyed preparing and doing my TechTalk, and hope to present again next year!